Sport News
TERM 2 2023 ENROLMENTS
COMING SOON!!

Tues 2nd May - 27th June
Wed 26th April - 28th June
* 9-10 weeks *
Existing term 1 customers will be given priority booking. Online booking will be available from Sunday 2nd April
BOOK NOW for Term 1!


Tues 31st January - 28th March
Wed 1st February - 29th March
* 9 weeks *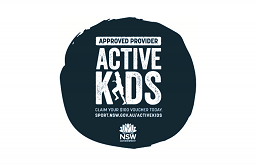 Contact us
Mobile: 0435 587104
email: enquire@sportykids.net.au
Or use the contact form below:
Free Trial
If you would like to have a free trial of one of the Sporty Kids programs please fill in the details below and we will contact you with the next available vacancy.