Sport News
TERM 1 2024 ENROLMENTS
COMING SOON!!

Tues 30th Jan - 2nd April
Wed 31st Jan - 3rd April
* 10 weeks *
Existing term 4 customers will be given priority booking. Online booking will be available from Monday 11th Dec
BOOK NOW for Term 4!


Tues 10th Oct - 12th Dec
Wed 11th Oct - 13th Dec
* 10 weeks *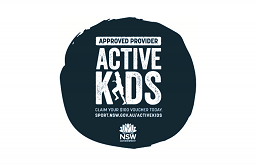 Registrations
Term 4 2023 bookings - click HERE
Term 1 2024 Enrolments - coming soon!
IMPORTANT:
Due to the social distancing and cleaning restrictions placed upon on us, our multi sport sessions will be based around mini athletics and soccer games, rather than providing a variety of different sports e.g basketball, rugby, soccer etc. We will incorporate multi sports as and when it is safe to do so.