Sport News
BOOK NOW for Term 2!


Mon 19th April - 7th June 2021
Tues 20th April - 15th June 2021
Wed 21st April - 16th June 2021
* 9 weeks *
Monday classes are only 8 weeks due to bank holiday on 14th June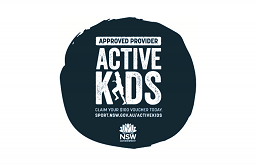 IMPORTANT - PLEASE READ
* Only one parent/spectator to attend training.
* Any customers showing signs of a fever, cold or flu like symptoms, including a cough, high temperate or sore throat, should not attend sessions.
* Any customers who have been in contact with a confirmed case of Corona can not attend sessions unless cleared by a doctor.
* Do not attend if you been to any of the reported case locations listed on the NSW Health website (

https://www.nsw.gov.au/covid-19/latest-news-and-updates

).
* Avoid carpools or bus travel with people from different households where possible
Pricing