Sport News
BOOK NOW for Term 4!


Tues 19th Oct - 7th Dec 2021
Wed 20th Oct - 8th Dec 2021
* 8 weeks *
IMPORTANT - PLEASE READ
* Until 1st December, only parents who are fully vaccinated may attend and must be prepared to provide proof of vaccination where required.
* Only one parent/spectator to attend training.
* Any customers showing signs of a fever, cold or flu like symptoms, including a cough, high temperate or sore throat, should not attend sessions.
* Any customers who have been in contact with a confirmed case cannot attend sessions unless cleared by a doctor.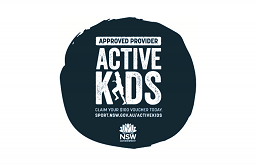 Timetable
Term 4 2021
Tues 19th October - 7th December (8 weeks)
Wed 20th October - 8th December (8 weeks)
Charlestown Oval, Ferris St Charlestown - see map

IMPORTANT:
Due to the social distancing and cleaning restrictions placed upon on us, our multi sport sessions will be based around mini athletics and soccer games, rather than providing a variety of different sports e.g basketball, rugby, soccer etc. We will incorporate multi sports as and when it is safe to do so.